TARGET AUDIENCE
All physicians, fellows in training, medical students, vascular technicians & nurses interested in vascular surgery: Vascular surgeons, Cardiovascular surgeons, Neuro-surgeons, Radiologists, Cardiologists, Vascular Anaesthesiologists, Specialists in nephropathy and dialysis.
The Venous Session is open to all physicians, fellows in training, medical students, vascular technicians & nurses interested in venous therapy: Vascular surgeons, Phlebologists, Angiologists, Dermatologists involved in the treatment of varicose veins.

BENEFIT FROM INDUSTRY GRANTS FOR YOUR REGISTRATION
To sponsor your registration fee, transport and/or accommodation expenses, register online now.
Select individual registration and discover if you are eligible to benefit from a grant.
You are eligible:
First and foremost , if you are a Physician you need to pay for a participation fee amounting to 300€ VAT included and if you are a Resident or a Paramedic, this amount will be 150€ VAT included (Visa or Mastercard, bank transfer or cheque payable to France only).
This guarantee will be fully reimbursed after the congress, except if you are a no show or ask for a late cancellation less than 60 days before the event.
You will be allowed to select a congress registration fee, a hotel room and your travel arrangements only after your payment has been duly received in full.
Accommodation page
You won't be covered for your accommodation if your home address is less than 50km away from the congress venue.
If you need to book additional nights or wish to book a double room, all the corresponding fees will be at your charge.
If you would like to stay at another hotel (4 stars maximum), located more than 50 km away from your home address, the refund will be based on a single room for the congress nights up to 211€ per night, per room, breakfast included.
Past 60 days before the event, it will be possible to amend your accommodation providing there is availability. This cost will be at your charge.
Travel arrangements page
We can make your travel arrangements. A coordinator will contact you in order to book your trip at the very latest 70 days before the event. If your travel arrangements have not been made 70 days before the event, you will be reimbursed based on a maximum amount that our agency will decide upon your registration, economy class for flights, first class for railway. If your ticket can be modified, less than 60 days before the event, any extra cost will remain at your charge. If you are driving your own vehicle, you will be reimbursed based on the French taxable horse-power rating for a vehicle not exceeding 7 CV, car registration document to be provided.
Receipts to be sent by January 31, 2020
Contact tduval@divine-id.com / +33 (0)4 91 57 19 66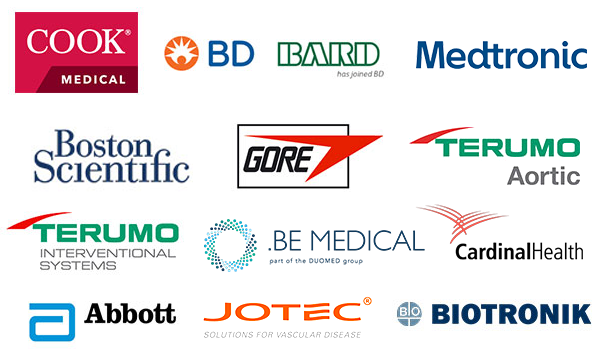 REGISTRATION FEES
A registration form must be completed and returned to divine [id]. Upon receipt of full payment, the participant will receive an e-mail confirming registration. The deadline for early registration fees is October 31, 2019.
If you want to take advantage of the lower fees offered, make sure that your registration and the payment are sent well in advance. The final deadline for pre-registrations is January 03, 2020.
It will be possible to register onsite but the Congress organizers recommend pre-booking to prevent delays to delegates.
The registration fees include: access to all Scientific Medical Sessions, Exhibition Hall, headphones with simultaneous translation, coffee breaks and lunches.
Admission requires a nominative badge.
INDIVIDUAL REGISTRATION FEES
(VAT 20%)
Congress including Venous Session & Vascular access session (January 23, 24 & 25)
Physicians & healthcare professionals including VOD 2020
Physicians & healthcare professionals
Fellows in training, residents & ePoster presenters
You must provide a letter from your training program director
Industry professionals non sponsor 3 day
Venous Session only (January 25)
Physicians & healthcare professionals
Industry professionals non sponsor venous session
* Fellows in training must enclose a letter from their training program director
GROUP REGISTRATION
For any group reservation at the preferential rate, please contact Lucile Généraux (payment to be made before October 31) => E-mail: lgeneraux@divine-id.com
CANCELLATION & REFUNDS
divine [id] must be notified of any cancellations in writing.
Cancellation before November 29: refund less 10% (administrative charge).
Cancellation from November 30: no refund will be given. Name changes are requested before
January 3.
After January 4, no name changes will be accepted.
No-Shows at the congress will be charged the full fee.
Refunds will be processed until end of March 2020.
NB
: This cancellation policy is not applicable for Group/Sponsor reservations (please contact Lucile Généraux for more information:
lgeneraux@divine-id.com
).
Divine [id] is developing alternative dispute resolution methods (mediation) for its clients, independent, free and quick, on top of its internal department of claim management.
BADGES
Admission to all scientific events & exhibition hall require a nominative badge.
INFORMATION
Your last name , first name and institution will be communicated to the congress sponsors; if you wish to remain anonymous please contact clefrancois@divine-id.com
Registering to the congress implies that you agree to have your personal information (surname, first name and country only) sent to the industry sponsors.
divine [id] agency informs you this was the subject of a declaration to CNIL, the French data protection agency, and this processing is in compliance with the French norm « NS n°48 ».
In accordance with article 34 of the French law « Informatique et Liberté » (January 6, 1978), you can access, modify, correct or delete your personal data. In order to do so, please contact divine [id] agency direct at 17, rue Venture – 13001 Marseille – France or at info@divine-id.com.